So You Have Life Insurance? Good for You, But ...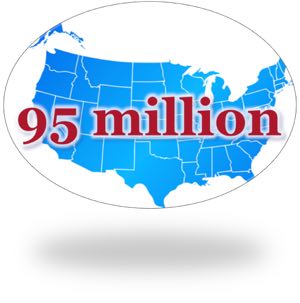 Currently, 95 million Americans live without life insurance and only one-third of consumers are covered by individually-owned life insurance policies. So, if you've taken any time to think about life insurance and how to best protect your loved ones in the event of your death (which, let's face it, is inevitable), you're probably patting yourself on the back, telling your family how lucky they are to have such a responsible person in their lives, and never gave that policy another thought.
Well…. Yes, they are lucky to have you, but the fact is there are times when you should re-evaluate your policy. One survey found that nearly eight out of 10 people have never changed or even thought about changing their life insurance policies. The circumstance of your life can change, and your life insurance needs may change with them.
Here are four circumstances when you should take a look at your life insurance policy to ensure that you have the right coverage:
The size of your family changes.
If you get married, have children, get a divorce, or watch a grown child leave the nest, you may want to change the amount of life insurance coverage on your policy. If your spouse relies on your income to maintain his or her current lifestyle, you may want to increase your coverage to pay off certain debt in the event of your death.
If your family grows with the addition of children, you may want to make sure there's enough money to pay for expenses such as a college education or a wedding in the event of your death. When (hopefully not if) your children grow up, get their own place, and become financially independent, you may want to reduce the amount of your policy.
Plus, you may want to change the beneficiaries on your policy. Imagine having a life insurance policy with your ex-wife or a deceased parent as the beneficiary. You may also want to add your children as backup beneficiaries in the event that something happens to both you and your spouse at the same time.
The amount of your debt changes.
In the event of your death, your debt can become your family's burden. If you've taken on any significant debt, such as a mortgage or student loan, since purchasing your life insurance policy, you may want to increase your coverage. Then again, if you pay off a mortgage or student loan, you may be able to reduce the amount of coverage or even cancel certain life insurance policies. Look at your entire financial picture to see if there are other needs for life insurance. If not, cancel the policy or reduce the benefit amount and enjoy the savings on your premiums.
Your child becomes disabled.
You may have purchased a term life insurance policy with the assumption that your children will eventually become self-sufficient and no longer need your financial support. If one of your children becomes disabled, they may need your financial support for a longer period of time. In this case, you may want to consider taking out a permanent policy that will provide for the child no matter when you pass away.
You purchased your life insurance policy prior to 2009.
This may seem odd, but 2009 is the year that insurance companies were required to switch to the 2001 mortality tables (the previous table was from 1980), which shows that people are living longer, paying into their insurance premiums longer, and delaying when the policy is paid out.
As a result, your monthly premiums may be lower. Although you can't renegotiate your existing policy, you can ask your independent insurance agent to shop around for a lower quote on the same policy. You may end up with a lower premium.

If you've experienced any of these changes, since you purchased your original life insurance policy, contact the independent insurance agents at American Insuring Group at (800) 947-1270 or (610) 775-3848.
We offer coverage from competing insurance carriers, so we can find the best deal in terms of quality and coverage, so go ahead and take the challenge. We can take a look at your policy to make sure you have the right coverage for your current circumstances, and then you can pat yourself on the back again!