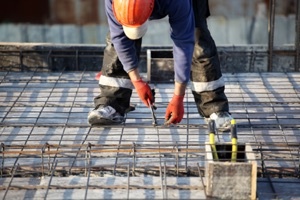 This is the first in a series of four blogs that will focus on what OSHA (Occupational Safety and Health Administration) calls the Fatal Four – the four main safety hazards that account for a majority of all construction worker deaths, and therefore have the greatest impact on workers compensation insurance costs for the construction industry.
In 2016, there were 4,693 worker fatalities in private industry, and 991 of those fatalities were in construction. That means that 21% or one in every five worker deaths were in construction. There's no denying that worksites can be dangerous places to work.
63.7% of Construction Worker Deaths
The Fatal Four were responsible for 63.7% of construction worker deaths in 2016; eliminating the Fatal Four would save 631 construction worker lives in the U.S. every year. Imagine how reducing injuries and fatalities that involve the Fatal Four could help your business lower contractor insurance costs, not to mention improve employee morale.
The Fatal Four Hazards
Numbers are based on the 2016 construction industry:
Falls

accounted for 38.7% of deaths

Being struck by an object

accounted for 9.4%

Electrocutions

accounted for 8.3%

Caught-in/between

accounted for 7.3%
What are Caught-In/Between Hazards?
Caught-in/Between accidents caused 73 construction worker deaths in the U.S. in 2016. These accidents occur when someone (or a part of someone like a hand or leg) is caught, crushed, squeezed, compressed, or pinched between two or more objects including getting caught, struck or crushed from materials, equipment or a collapsing structure. Although similar to struck-by accidents, caught-in/between accidents are a result of crushing injuries and not the initial impact.
Examples of caught-in/between accidents include the following:
Trenching cave-ins
Being pulled into or caught in machinery and equipment including strangulation caused by clothing being caught in running machinery

Being compressed or crushed

between objects that are rolling, sliding, or shifting such as between a truck frame and hydraulic bed that is lowering
Trenching Accidents
One cause of caught-in/between accidents is improperly protected trenches and excavations. A trench that is five or more feet deep needs to have a protective system, and a trench that is 20 or more feet deep requires that a professional engineer design the protective system.
This includes proper sloping and benching to avoid collapse, shoring to support the sides, and trench boxes and shields to protect workers from being crushed or buried by a cave-in.
Another precaution is to avoid using heavy equipment near an excavation when workers are inside the trench to help prevent cave-ins and equipment falling into the trench.
Machinery Accidents
Follow manufactures safety instructions and do not remove safety guards from power tools or machinery. Wear loose-fitting clothing or anything that can get caught in moving parts and pull you in.
When power tools and machinery are not being used or when doing any repairs or maintenance on them, the tools should be properly de-energized.
Heavy Equipment Accidents
Wear seat belts and safety restraints when operating a piece of heavy equipment and don't overload or overwork the equipment to avoid tipping it over. When working around heavy equipment, remember that operators may not have a clear line of sight in every direction, so workers should not place themselves between a moving vehicle and an immovable object.
Reducing Accidents Through Training
To reduce the number of injuries and fatalities caused by caught-in/between hazards, workers need to be adequately trained. They need to understand what hazards to look for and how to avoid them. If implementing these safety measures, saves even one life, isn't it worth taking the time to train your employees properly? And as a bonus, you'll also help lower your contractor insurance rates.
How to Save on Contractor Insurance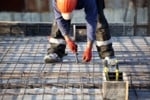 Creating safer work sites is just one way to save on contractors insurance. Another way (and it's so easy) is to work with American Insuring Group. Our independent agents specialize in contractors insurance, so we can help determine the right coverage for you.
Plus, as brokers, we can compare the cost of that insurance among many competing insurance companies to make sure that you're getting the right insurance protection at the best possible price.
To learn more, give us a call at (800) 947-1270 or (610) 775-3848 or find us online.