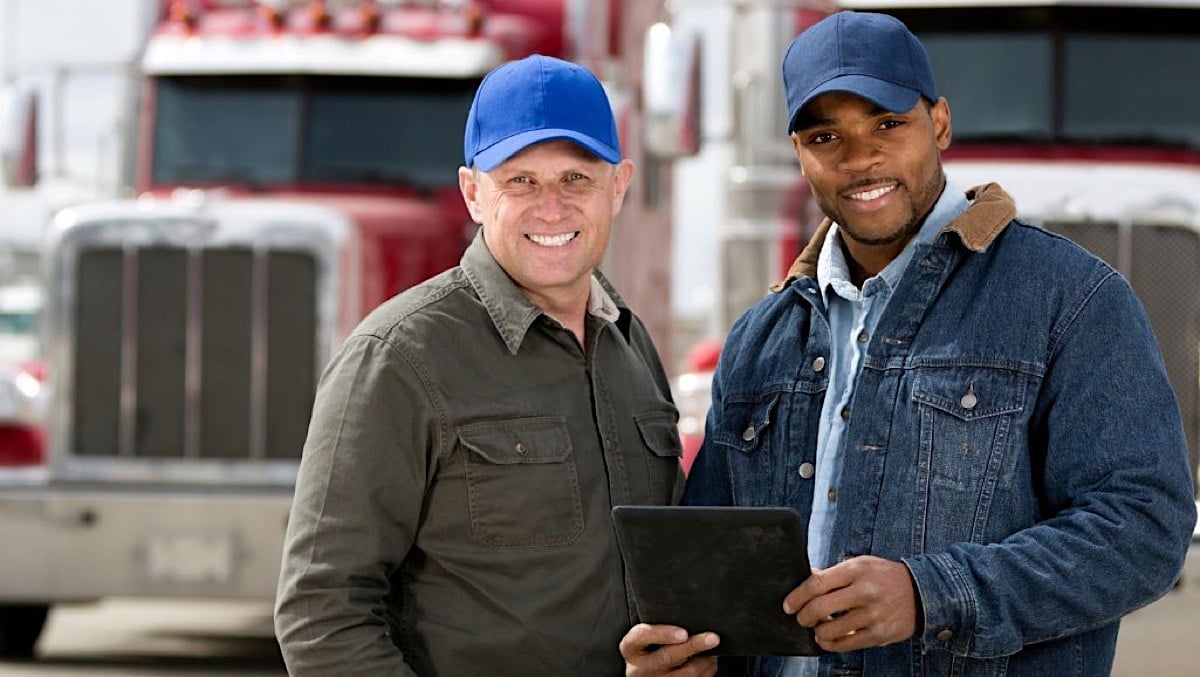 Your Commercial Truck Insurance premium is based on your level of risk. In other words, insurance companies want to know the likelihood that you will have an accident, injury, lawsuit, etc., and make an insurance claim. To determine your level of risk, they look at several factors – your drivers, your vehicles, where you drive, etc. – to determine how likely you are to make a claim. The lower the risk, the lower the premium.
You can take many obvious steps to lower truck insurance costs, such as driver safety training, increasing your deductible, bundling policies, etc. Still, there are also a few ways that may surprise you.
5 Surprising Tips to Lower Commercial Truck Insurance
1. Maintain Good Credit:
In addition to the obvious factors, such as previous claims, insurance companies also consider how you conduct your business. Although controversial, many consider companies with good credit to be responsible and less risky.
"An insurance score, also known as an insurance credit score, is a rating computed and used by insurance companies that represents the probability of an individual filing an insurance claim while under coverage. The score is based on the individual's credit rating and will affect the premiums they pay for the coverage," Investopedia explains. "Low scores reflect higher risk, so a high score will result in lower insurance premiums. Conversely, a low score will result in higher premiums."
2. Pay Your Bill Promptly:
Insurance companies don't want to waste resources by sending out late reminders. Being consistently late with payments won't help lower your insurance premiums. Furthermore, if you make a claim while you are delinquent on payments, you may have a battle collecting on the claim. Always pay your insurance bill on time, or consider setting up automatic withdrawals. Or even better, pay your bill in full to enjoy even more savings.
3. Maintain a Clean DOT Safety Rating:
According to the Federal Motor Carrier Safety Administration (FMCSA) – the granter of your safety rating, "A safety rating is an evaluation of a motor carrier's compliance with the safety fitness standard." Your rating may be Satisfactory, Conditional, or Unsatisfactory. "Your DOT safety rating is a critical company asset that must be protected at all costs," Trucksafe Consulting explains. "Failing to do so can result in increased insurance costs, lost business, and even a company-wide out-of-service order."
4. Hire Safe Drivers:
Your drivers can be your greatest asset or your biggest liability. Unsafe drivers increase operating costs (including insurance premiums), increase turnover rates, and can damage your business reputation. Data shows that "the best drivers can reduce costs by more than 12%, but the worst drivers can increase costs by more than 13%."
Hire experienced drivers
Review motor vehicle records
Contact previous employees
Review DOT Safety performance
Conduct pre-employment drug testing
Require a road test
Keep detailed records
5. Choose the Right Commercial Truck Insurance Agent
An experienced insurance agent specializing in Commercial Truck Insurance can help ensure that you get the right insurance, that you aren't paying for insurance you don't need, and that there are no gaps in your coverage. An independent insurance agent will check with several insurance companies to ensure you pay the lowest premium.
Lower Your Commercial Truck Insurance Rate
At American Insuring Group, we go beyond providing you with affordable truck insurance. We carefully analyze the needs and risks associated with your business. We match you up with the best trucking insurance policy based on a careful analysis of many competing insurance companies.
Give us a call today at (800) 947-1270 or (610) 775-3848, or connect with us online.