Life Insurance quotes are a lot like a bowl of Cherries, just make sure you pick the ones that are ripe and delicious!
Whole Life Insurance - Yesterday's Most Popular Choice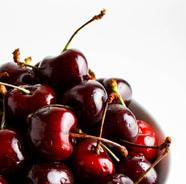 Back in the good old days, getting life insurance quotes from the local life insurance agent was a pretty simple and routine task. Typically Mom and Dad purchased a life insurance policy on all the kids at birth from the agent who came to the house every month to pick up the premiums due for Whole Life Insurance policies that were written on Mom and Dad when they got married. A Whole Life Insurance policy built a cash value by paying dividends and interest. These types of life insurance policies usually had a small death benefit and were very expensive. This is what a typical family purchased as recently as a decade or two ago.
Term Life Insurance is Popular Today, But is it Right for You?
Today almost all life insurance quotes are for Term Life Insurance. Term Life Insurance covers the risk from premature death and usually the cost for the policy is set for a "Term" or period of time. Common Term Life Insurance periods are 10 or 20 years. The advantage of this type of Life Insurance policy is that it provides the maximum amount of death benefit at the lowest price. The disadvantage of Term Life Insurance is that there is no cash build-up to offset the increasing internal costs so at the end of the "term", the premium or cost increases dramaticallly. The concept behind term life insurance is the insurance company underwrites you for the "Term" and then has an oportunity to re-evaluate your health before they offer you another policy.
Another type of life insurance policy is a hybrid of Whole Life Insurance and Term Life Insurance known as "Universal or Interest Sensitive Life Insurance". These type of policies combine the advantages of lower-priced Term Insurance with a cash value build-up to help offset the rising cost of the death benefit.
Sorting Out the Pits from the Cherries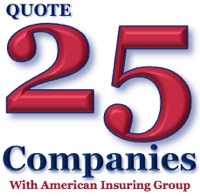 So why not just buy "Cheap Life Insurance" from those companies that constantly bombard you with ads for low cost life insurance? Why not call 1-800-Low-Cost-Life-Insurance and have them write the coverage you think you need? The reason is your family is too important for that! You need an Independent broker who represents many competing life insurance companies who offer many different types of life insurance policies for many different situations. More choices help ensure you get the best deal, and one that best meets your unique needs.
One big life insurance question that usually will not be discussed over the phone is "what are the different types of life insurance policies and which one is right for me"? Only after a thorough discussion of your personal finances and only after a proper discussion of your needs and desires can an experience, professional, licensed agent make a proper recommendation of your life insurance needs.
Cleaning up the Bowl by Planning for the Future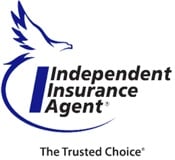 Too many consumers buy a life insurance policy that they "think is right for them" but is often not thought through. One big question your agent should ask you when getting life insurance quotes is "what needs will you have after the Term Life Insurance expires"? The last place you want to be is facing a mortgage or need for an income to a spouse and finding your term life insurance is going to be canceling the policy due to the term expiring or finding out that the price for a new term policy will be skyrocketing at the end of the term. I cannot stress enough the importance of having an experienced agent review your individual needs and help you develop the best life insurance plan for you and your family.
Please contact American Insuring Group LTD today for a free, no-obligation personal review of your life insurance needs. One of our agents will design a life insurance plan just for you and your peace of mind. Call today at 800-947-1270 or email me at david@aigltd.com.