Oh, those car insurance commercials! Why do some companies spend hundreds of millions to persuade you to call their 1-800-cheap-car-insurance number to buy affordable car insurance? They claim that 15 minutes could save you 15% or more, or that drivers who switched from brand X saved hundreds. What would that statistic look like for those Lancaster or Philadelphia PA car insurance customers who failed to find affordable auto insurance?
We're Throwing Down the Gauntlet – Taking Off the Gloves! You'll Get The Most Affordable Car Insurance in Pennsylvania – or Else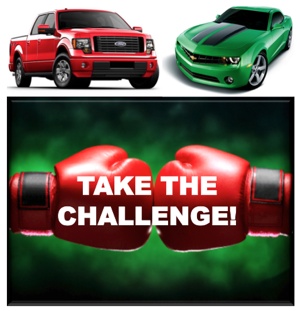 We've had enough! We know we can save you more than they can, but we can't match the advertising dollars of those big car insurance companies. So we're making a no-nonsense challenge to anyone seeking affordable car insurance in Lancaster PA, Philadelphia, Allentown, Harrisburg, York, Pittsburgh, Erie, or anywhere else in Pennsylvania: We'll find you the most affordable Pennsylvania car insurance – PERIOD.
Why are we so confident? At American Insuring Group, providing affordable car insurance in Lancaster, Philadelphia, Reading, Allentown, or anywhere in Pennsylvania, is our specialty! We eat, dream, and sleep this stuff. We represent over a half dozen "A" rated auto insurance companies, so we KNOW we can find you the best savings for your particular driving needs.
Are You In? We're Talking Affordable Car Insurance to YOU, Lancaster, Philadelphia, Reading, and All of PA!
Call American Insuring Group at 1-800-943-2198 and take the "dinner is on us" affordable PA car insurance challenge today, or click below for an instant online auto insurance quote.