We purchase homeowners insurance to protect our homes, and for the peace of mind that house insurance protection can bring. But what can we do when mold builds up in our home, and how can we prevent it in the first place?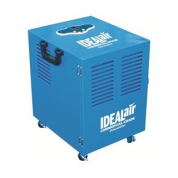 Homeowners in Pennsylvania, and in eastern and southeastern states in general, tend to live in humid climates with plentiful rainfall. This combination makes these homes more susceptible to moisture and mold buildup, especially in older homes with porous foundations. Therefore, homeowners must take extra care to watch for signs of moisture and mold, and to act quickly to resolve such problems before they become a serious health threat.
Is Mold in My Home, and What Can I Do?
Simply put, if you can see it or smell it, then you have mold, and should take immediate action to remove it. The first step is to find and eliminate the water source. Then the mold must be cleaned with a detergent solution and all materials must be thoroughly dried. Depending on the scope of the problem, professional help may be required, which may be covered under your homeowner's insurance policy (contact us for details).
Get Your Free Report on Eliminating Mold in the Home
Our free homeowner's report will show you:
4 Ways to Stop Water Buildup in the Home
4 Tips for Keeping Your Home Dry and Humidity Low
3 Keys to Eliminating Mold
To receive your free report, click here.
American Insuring Group specializes in affordable homeowners insurance from high-quality carriers. We offer over 25 competing brands of insurance to guarantee the best deal on the right insurance for your home, car, life, health, or business. Contact us today for a free, no-obligation quote, or click for our > instant homeowners insurance quote.