Chances are that your current homeowner's insurance policy is weaker than you think in terms of the financial protection it offers. That's because many insurers have been steadily changing their coverage to increase deductibles and to add new loopholes protecting the insurance company from excessive loss. To make matters worse, homeowner's insurance rates have climbed 69% over the past 10 years and now average approximately $1,000 per year.
Why the Big Homeowner's Insurance Cost Increases?
So why are insurers raising home insurance rates, cutting coverage, and increasing deductibles in Reading, Philadelphia, Allentown, Lancaster, and all across Pennsylvania and the US? Is it nothing more than unbridled greed? Hardly. Insurers are experiencing factors beyond their control that are driving up costs. The biggest factor alone, the weather, has resulted in a 58% increase in the number of catastrophic weather events in the past five years vs. the prior five, climbing from 602 to 953 according to insurance industry data. Of course, along with each disaster comes a series of insurance industry payouts to policy holders.
Another factor driving these changes is that states have denied insurers' requests to increase their rates to the full extent needed to capture the true increases in weather-related payouts. As a result, insurers have resorted to shifting a much larger percentage of the cost of homeowner's claims to their customers in an effort to remain solvent, and this has been done by cutting coverage. Many homeowners are on the hook for far more of the cost of repairs than they were five years ago. Homeowner's insurance is among the least profitable forms of insurance, and, as they say, you can't get blood from a rock, so something has to give, and that has been both the extent and cost of coverage.
Get Help: Homeowner's Insurance Coverage Varies Widely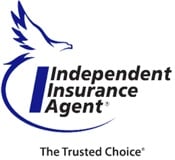 Because house insurance coverage varies widely among insurers, and given that the specifics of what is covered and what is not are often buried in the insurance policy fine print, it is wise to seek the advice of an independent insurance agent to help you make sense of the coverages, deductibles, and loopholes within policies offered by various insurance carriers. An independent agent is uniquely positioned to help you find the best policy for your needs and budget because he or she represents multiple competing carriers, rather than just one. Don't rely solely on an insurance company's reputation or marketing. Instead get the facts so you can make an informed purchase.
We Can Help
Are you and your family in a precarious position? Arrange for a homeowner's insurance review with an independent agent. Why not make an appointment today? You'll sleep better knowing you did the smart thing. Call us at (800) 947-1270 or (610) 775-3848, or click below to contact us.