It's Not Just About the Midwest
Wind storms and hail are known for causing severe damage to private property throughout the U.S. Although hail damage is more frequent throughout the Midwest and Great Plains states, the mid-Atlantic and Northeast regions are also surprisingly susceptible.
$3.9 Billion for State Farm Alone
According to State Farm, its 2012 wind and hail damage insurance claims cost the company and those insured over $3.9 billion combined. To view a series of photos showing examples of wind and hail damage for each of the states above, click here.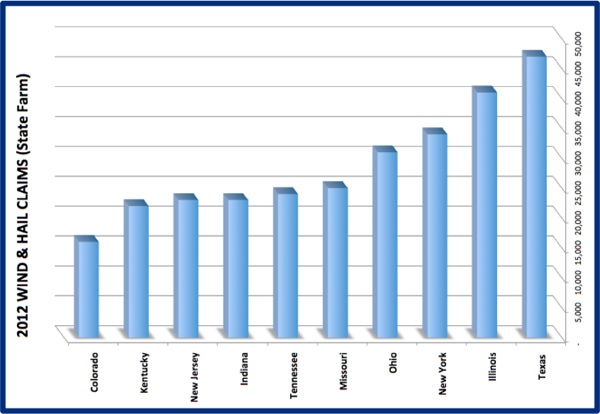 Are You Covered for Wind and Hail Damage?
Is your homeowner's or commercial property insurance properly protecting you from the risks of damage due to wind, hail, and other forces of nature? Contact us today for an insurance check up.