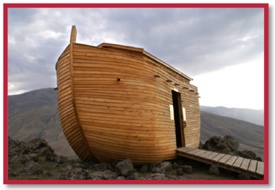 While most Pennsylvania homes and businesses are not considered to be in a flood plain, that doesn't mean that buildings in Pennsylvania don't flood. Even low risk areas suffer flooding due to poor drainage systems, blockages, broken mains, or rapid precipitation. The average homeowner's and business insurance does not cover flood damage, so it merits a discussion whether to purchase a flood insurance policy to protect yourself.
A Flood? What are the Odds? (Answer: More Than You Think!)
If your home or business is located in a flood-prone area, you were probably required to purchase flood insurance by your lender, so you have probably skipped this whole topic! The fact is, though, that about 25% of flood claims come from buildings in low or moderate risk areas, so no area is completely risk-free when it comes to flooding.
Flood Insurance? I'm Just Renting!
Even if you are just renting, you should still consider flood insurance if you have valuable equipment you couldn't afford to replace. So if you run a scuba shop you might be okay, but everyone else should take a look at their computers, copy machines, and everything else it takes to run a business and picture them in a foot of water. Renter's insurance can keep you covered in case that happens.
How Much Will Flood Insurance Set me Back?
To get an accurate quote on your potential flood insurance premiums, you'll need a property value assessment and an estimate on the value of the contents of your property. If you do live in a lower risk area, the premiums can be surprisingly reasonable since it is less of a gamble for insurance companies.
What's Covered?
Homeowners can buy coverage for up to $250,000 for the building and $100,000 for the contents. Business owners can get coverage for up to $1,000,000, half for the building and half for the contents. Renters can purchase coverage up to $100,000. If your property or equipment is worth more than that, you may want to consider getting excess coverage. When considering various plans, confirm whether the coverage is based on the current value of an item or the replacement cost.

So don't wait until you see the ark float by; find out what kind of flood insurance works for you to protect your home and business! Give us a call at (800) 947-1270 or (610) 775-3848 or Contact Us by email.