Worker's Compensation Insurance Costs
According to a recent U.S. Bureau of Labor report, Workers' Compensation accounts for 2.8 percent of the total cost of a production, transportation, or material moving employee's compensation and 3 percent for construction and maintenance employee's compensation. Businesses interested in reducing those percentages do what they can to improve workplace safety; thereby, reducing the number of workers' compensation claims and providing a safer and healthier environment for employees. It's a win-win situation.
Like Games? Try OSHA's New Tool to Help Identify Hazards within the Workplace
One of the first steps to creating a safer workplace is to identify potential hazards; if you don't know a hazard exists, how can it be properly mitigated? The Occupational Safety and Health Administration (OSHA) has created an interactive, online, game-based training tool to help small businesses effectively identify hazards within the workplace. This tool, with both an owner and worker mode, is designed to help both company leaders and workers to not only identify hazards, but also learn how to abate and control those hazards.
Currently, the user can choose between three different scenarios:
OSHA Visual Inspection Training
Manufacturing Facility
Construction
OSHA Visual Inspection Training
The "OSHA Visual Inspection Training" scenario, which contains a saw, industrial chemical mixer, scaffolding and fall protection for inspection, shows users how to identify hazards on items found in the workplace; become familiar with typical hazard categories; and understand common relationships of hazards to equipment components and operations. It offers the user an opportunity to practice a visual inspection and find hazards. In this scenario, the user can view equipment from 360° to look for hazards. The user can also talk to the employee and observe the employee at work to identify additional hazards.
Manufacturing Facility & Construction
The Manufacturing and Construction scenarios, which focus on the principal skills needed to effectively identify hazards in the workplace and reinforce the key components in the hazard identification process, allow participants to experience the entire workplace. The manufacturing scenario allows the user to be a part of the safety committee in a hovercraft parts manufacturing facility. In the construction scenario, the user must identify and mitigate hazards to maintain a safe workplace throughout three phases of a construction project.
5 Key Components in the Hazard Identification Process
This tool helps owners and workers understand the five process components in identifying hazards:
Collect information: Review all information (manuals, safety data sheets, OSHA data, etc.) you may already have available to find hazards that have already been identified by others.


Inspect workplace: The most basic (yet important) component of inspection is the simple visual inspection. Inspecting the equipment and the surrounding work areas allows the user to look over the equipment without any obstructions that might exist while the equipment is being operated. Certain hazards might only be recognizable when the machine is not in operation.


Observe the operation: Another good way to identify hazards during an inspection is to observe the equipment in operation. Watch the operator and note any hazardous situations. Observing an operation gives the viewer an opportunity to see how the task is actually completed. This can provide insight on additional hazards that would not be recognizable otherwise (positioning of controls relative to the worker, noise and dust levels, by-passing or improper use of safety functions). This can only be done when workers are present and production is underway.


Involve employees: A great way to gain insight into workplace hazards is to talk to the equipment operators. Often, they are aware of issues that may not be apparent during an inspection. Talk to the workers and listen to their feedback.


Investigate incidents: Whenever an incident occurs, use that as an opportunity to learn about hazards that may have been overlooked.
To find out more about this new tool, check out https://www.osha.gov/hazfinder/.
Lower Your Workers' Compensation Insurance Costs
Let American Insuring Group help you control your workers' compensation premiums. We're an independent agency representing multiple competing brands of workers' comp insurance, so we can help you find quality insurance at a great price!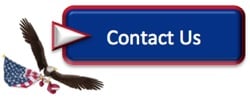 Contact us at (800) 947-1270 or (610) 775-3848. Serving Philadelphia, Reading, Lancaster, Allentown, Harrisburg, Pittsburgh, Erie and beyond.