Protecting Your Baby - Business Insurance and Beyond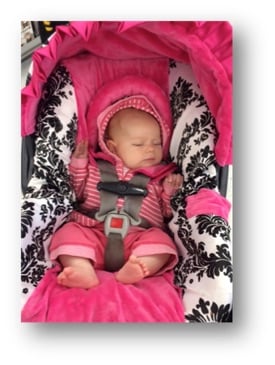 Business insurance is important because if you're a small business owner, chances are good that you have a lot of heart, sweat, and maybe even a few tears invested in your business. Sometimes, your business becomes your "baby" – something that you want to protect from danger, just like you protect your family. Aside from getting good commercial insurance coverage, how do you go about protecting "your baby" from outside threats, such as fire, flood, or theft?
Preparation is the key. It determines if and how quickly a business can recover from a set-back. Unfortunately, many small businesses don't prepare and don't have a plan to protect their business from outside threats. Start your plan NOW with these four tips:
1. Keep Your Eyes Open
You should monitor your place of business for suspicious activity 24/7. Security cameras can be used for two purposes: investigation and deterrence. Surveillance cameras are a cost-effective way to keep an eye on your business even when you aren't there. Some security cameras have DVR or remote monitoring capabilities, which allow you to watch, record and/or play back video.
Types of security cameras include…
Infrared (IR) security cameras
Dome cameras
Pro box cameras
Pan tilt zoom cameras
Hidden cameras
Click here for security camera basics.
2. Be Armed with Alarms
Many commercial codes regulate smoke and carbon monoxide (CO) protection. Depending on the size and layout of your business, consider upgrading or adding smoke and CO detectors to ensure that you and your employees are properly alerted in case of an emergency. If your business is home-based, remember that the National Fire Protection Association a smoke alarm in every bedroom, outside each sleeping area and on every level of the home, including the basement.
3. Protect Your Company Files
The loss of certain data could force your business – particularly if it is a small business – out of business. All essential paper documents, such as employee files, leases, insurance and tax documents should be kept in a fire-resistant and waterproof safe. No safe is foolproof; however, they do give a degree of protection to your paper documents. Here are some tips about buying a safe from SentrySafe, the nation's largest safe manufacturer.
Today, it's simple and inexpensive to back up electronic files, so that you can access them even if your entire office building was under water or engulfed in flames. Electronic files should be backed up daily to an external hard-drive, a CD, a DVD, and/or a USB Flash drive that is stored somewhere outside your business, or - better yet - backed up online. This way your files are still accessible if one of your computers is damaged or stolen. There are several online backup services that will automatically backup your data on a regular basis without your lifting a finger.
4. Safeguard your Computers
Cyber security isn't only a concern for big corporations, like Target and Home Depot. Small businesses can be just as vulnerable, so you need to keep operating systems, web browsers and anti-virus packages up-to-date. Don't put off those update reminders that pop up on your screen; it's important to update them regularly to prevent malicious software attacks on your computer and network. Cyber threats are becoming increasingly sophisticated and can't be ignored.
Implementing these four safety measures can help provide peace of mind that your "baby" is safe and allow you to focus on your business and your customers.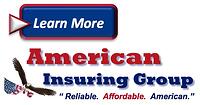 The right business insurance can also help provide peace of mind (you might even sleep as sound as a baby!), so contact American Insuring Group at (800) 947-1270 or (610) 775-3848 to find out how insurance can provide additional protection for your "baby."