3 Construction Insurance Must-Haves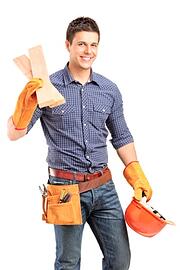 Whether you're a subcontractor or a general contractor – whether you build small backyard sheds or giant commercial buildings – whether you're a one-man remodeling business or a multi-million dollar construction company, there are three types of insurance you need to consider. In other words, the size of your business and the size of the project make little difference. If you want to protect your investment, your employees, and even your business, there are three types of commercial insurance to consider: Liability Insurance, Builders Risk Insurance, and Flood Insurance.
Commercial Liability Insurance (A.k.a. Commercial General Business Liability Insurance)
Commercial Liability Insurance is a critical part of any business's insurance portfolio and particularly pertinent in the construction industry where accidents and injuries are more common. Commercial Liability Insurance protects you and your company if someone gets hurt on your property or if you or an employee causes property damage or injury on a job site. This insurance helps cover medical and legal defense costs and settlements if you are sued. Extended litigation (including attorney fees and court costs) can quickly deplete your cash reserves - even if the claims are found to be unwarranted.
The amount of liability insurance is proportionate to the cost of the project. Generally, you should have coverage that is two to three times the amount of the construction project budget. In addition, businesses with higher risk for damages, such as roofing contractors, may need higher coverage.
Before you begin to build, repair, or remodel any structure – even as a subcontractor - common business standards require that you provide evidence of liability insurance. Adequate General Liability Insurance safeguards your business – even in today's litigious environment.
Builder's Risk Insurance (A.k.a. Course of Construction Coverage)
Builder's Risk Insurance (construction insurance) is property insurance that covers damage to a building during construction. It may cover just the structure itself, or it can include materials, fixtures, and/or equipment being used in the construction or renovation of the building. Lending and municipal authorities will often require this insurance, and it can apply to both new construction and remodeling projects.
Most Builder's Risk Insurance policies cover damage caused by fire, wind, lightning, hail, theft, vandalism, and damages by aircraft and vehicles. Items that generally are not covered include damage due to earthquake, employee theft, water damage, and mechanical breakdown. Damage resulting from faulty design, planning, workmanship, or materials is rarely covered, and it's important to note that Builder's Risk insurance doesn't cover tools and equipment or the property of others (that's why it's important for sub-contractors to have their own insurance).
Flood Insurance
Flood insurance is typically covered by the National Flood Insurance Program and usually has a 30-day waiting period before entering its coverage period. This is done so the insurance isn't purchased only when a flood is expected.
Flood insurance is required in high-risk areas and strongly recommended in moderate-to-low risk areas. It normally covers damage caused by tidal waves, overflow of inland water, unusual accumulation of runoff water, and water exceeding normal levels.

For more customized information about your construction insurance or contractor insurance needs, contact American Insuring Group at (800) 947-1270 or (610) 775-3848. We'll help get you the right coverage for your projects at the right price. That's because we're independent agents offering over 25 competing brands of insurance, so we're free to find you the best deal in quality insurance protection. Contact us today.