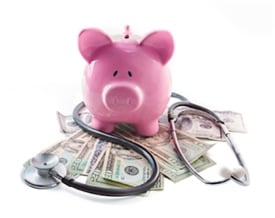 Do you live under a rock? No? Then it's pretty safe to say that you've heard about the Affordable Care Act (ACA) – Also known as Obamacare - that was signed into law in March 2010.
It may also be safe to say that you don't completely understand it and the implications it imposes on your small business, including health insurance requirements for your employees. We would like to simplify it for you.
What is Affordable Care Act?
The Patient Protection and Affordable Care Act (Affordable Care Act or ACA) created several health insurance reforms that were designed to ensure that all Americans have access to quality, affordable health insurance.
What are the Health Insurance Impliccations for Small Business Owners?
The ACA requires that all employers with 50 full-time equivalent (FTE) employees or more must offer health insurance to full-time workers or pay a penalty. If you have less than 50 FTE employees, you are not required to provide health insurance.
Although it's important to understand its implications, you may be surprised to learn that ACA doesn't affect as many businesses as you might think. According to obamacarefacts.com,
90% of US firms have less than 20 full-time employees
About 96% of firms have fewer than 50 full-time employees.
Less than 0.2 percent of all firms (about 10,000 out of 6 million) face employer responsibility requirements.
More than 96 percent of firms with 50 or more employees already offer health insurance to their workers.
Here are three provisions of ACA specific to health insurance for small businesses:
1) Small Business Health Options Program (SHOP)
The SHOP Marketplace - an online health insurance exchange - is open to employers of 50 full-time employees or less. Insurance plans in the Marketplace are offered by private companies and cover the same essential health benefits. No plan can turn you away or charge you more because you or your employees have an illness or medical condition. The idea is that pooling insurance risks will increase small business purchasing power, provide more choices for them, and simplify the paperwork.
Insurance plans in SHOP are available through insurance brokers – like American Insuring Group - at no additional cost to you.
2) Health Tax Credits
ACA offers incentives to small businesses that employ less than 25 full-time low- and moderate-income workers. Credits may be worth up to 50 percent of an employer's insurance premium costs – helping to offset the cost of providing health insurance coverage for employees.
To qualify for the tax credit…
you must have fewer than 25 full-time equivalent (FTE) employees,
your average employee salary must be $50,000 per year or less,
you must pay at least 50% of your full-time employees' premium costs, and
you must offer coverage to your full-time employees through the SHOP Marketplace.
3) Reporting and Notifications
The IRS has implemented new ACA-reporting requirements that small business must follow. Some businesses…
may be required to report the value of the health insurance provided to each employee on W-2 forms
may need to officially notify their employees in writing about the new health insurance Marketplace.
Get Help - Find the Right Health Insurance for Your Small Business
Contact American Insuring Group at (800) 947-1270 or (610) 775-3848. We can help you:
Determine if your business has 50 or fewer employees and is eligible for SHOP
Apply for health insurance for your employees
Review and compare price, coverage, quality, and other important features of available SHOP plans
Enroll in the SHOP plan you choose
Help you understand eligibility for the Small Business Health Care Tax Credit
Answer your questions and guide you through the process
Help you after you're enrolled