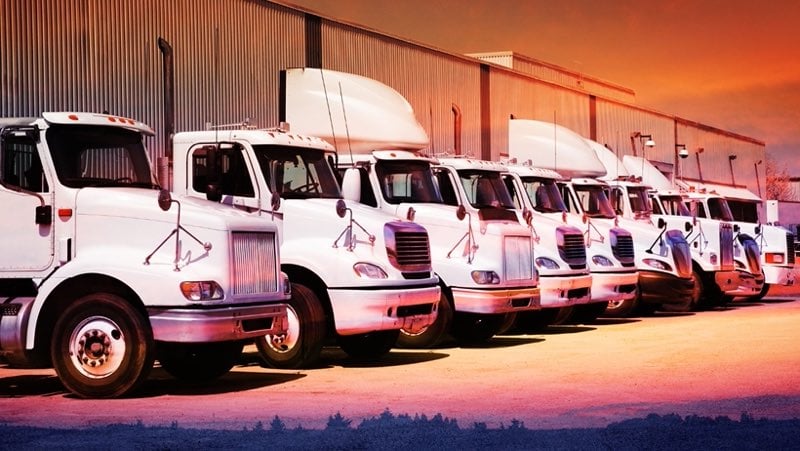 Commercial Truck Insurance is crucial to protect your business, employees, and fleet. Here's why. In 2020, 4,998 large trucks and buses were involved in fatal crashes, 108,000 large trucks or buses were involved in injury crashes, and 160,000 people were injured in large truck and bus crashes, according to the Federal Motor Carrier Safety Administration (FMCSA).
Experts report, "The average cost of a commercial truck accident that includes an injured person is $148,279. If a fatality occurs, the cost can shoot up to over $7 million." So one significant accident could put you out of business without the proper insurance.
Ensuring that you have adequate insurance at the lowest cost is a balancing act that an experienced insurance agent can help you achieve.
10 Tips to Lower Fleet Insurance Costs:
Understand Fleet Insurance
It's essential to understand what fleet insurance does and does not cover and what affects the cost of your premiums. Fleet insurance is available to businesses with two or more business vehicles, which can include trucks, cars, and most motorized equipment. Fleet insurance covers you against bodily injury and property damage when operating a company vehicle. It saves time and money as it eliminates the need to purchase a policy for each vehicle in your fleet.
Hire Good Drivers
Drivers can be your greatest asset or your greatest liability. Hire only drivers with clean driving records – no accidents, moving violations, or license points. Cleaner driving records mean lower insurance premiums. Plus, a driver with a clean driving record is less likely to be involved in an accident, which could further increase insurance premiums. Also, some insurance companies may charge more for younger drivers.
Purchase Vehicles Strategically
When you need to expand or decrease your fleet, consider the cost of repairs if the vehicle is in an accident and how each vehicle could affect your insurance premiums.
Combine Policies
Combining multiple commercial insurance policies with one insurance company could lower insurance premiums.
Ask About Discounts
Bundling policies, installing certain safety features, paying in advance, and other discounts can help lower your insurance premiums.
Consider Increasing Deductibles
The Insurance Information Institute defines a deductible as "the amount of money that you are responsible for paying toward an insured loss. When a disaster strikes your home, or you have a car accident, the deductible is subtracted, or 'deducted," from what your insurance pays toward a claim." Typically, the higher your deductible, the lower your premiums. But before increasing your deductible, remember that you will need to have the amount of the deductible available when you make a claim.
Utilize Technology
There is a great deal of technology available today, such as GPS tracking, dash cams, or fleet telematics systems (FTS), that may lower your insurance premiums and improve overall safety.
Maintain High Safety Standards
Create a culture of safety in your organization that clearly communicates a priority on safety. Do this by following a zero-tolerance policy for impaired driving, encouraging regular breaks to reduce driver fatigue, requiring pre- and post-trip truck inspections, providing regular driver safety training, and instituting incentive programs to reward safe drivers.
Maintain Vehicles
Regular maintenance of your vehicles – oil changes, inspections, tire rotations, etc. – helps minimize the risk of mechanical failures and accidents, which will help lower insurance premiums.
Compare Costs
The cost of premiums can vary from one insurance brand to another – even for similar coverage. So it's important to work with an independent agent who can compare the cost of your coverage with several insurance carriers.
Start Saving on Fleet Insurance Today
The independent agents at American Insuring Group work with not just one but more than 25 competing brands of insurance to ensure you pay the lowest rate for your insurance coverage.
Contact us at (800) 947-1270 or (610) 775-3848, or connect with us online and start saving on Fleet Insurance costs today!