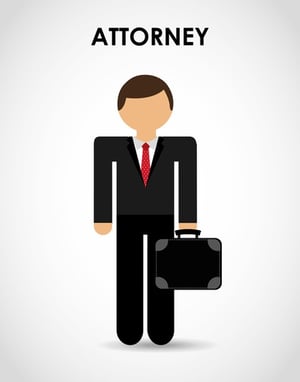 Hiring a competent workers compensation defense attorney is not an exact science, but it is an important first step in the process of defending your business in a contested workers comp claim, which can impact the cost of your workers compensation insurance

Relying on an attorneys' reputation is a good starting point, experts say. But regardless how successful a lawyer is, the candidate must be familiar with the industry in which you operate. Your local bar association may be able to help advise you of an attorney's field of practice.

But even after retaining an attorney, your risk manager or director of worker's compensation might still want to consider the relationship as a trial run until the attorney's responses to various case management guidelines are evaluated. Discuss fees and your expectations with the candidate, and make sure your attorney follows up any agreement with a written confirmation

How to Use Your Attorney Effectively in Workers Comp Cases
Remember, all lawyers charge fees and bills by the hour. Once you have retained defense counsel, it is imperative that you limit your attorney's hours by using his or her services efficiently. Here are some suggestions that could save your business unnecessary legal costs:
#1. Communicate through e-mail whenever you ca
n. Limit messages to only the most necessary information. This method gives you electronic documentation for the claims file and is faster than formal letters sent through regular mail.

#2. Keep all telephone calls short by planning your discussion ahead of time. Gather the information you need and end the call as soon as possible. Be sure to document the conversation for the workers compensation claims file.
#3. Limit your attorney's time by having your claims manager obtain the defense and claimant statements. Supply any required personnel records as well as all medical examination information. Make sure your attorney receives claim file reports and all investigation information.
#4. Require your attorney to ask your permission before doing any additional research or hiring a private investigator.

#5. Obtain a cost estimate for legal services from your lawyer and follow up on this with any revisions. You can use the estimate as a basis for a workers comensation legal reserve.
#6. Eliminate redundant mailing and copying costs. After the attorney has made an initial assessment and provided a plan of action, it is only necessary to comment on current activities. There should be no need to copy the claim file on subsequent depositions or interrogatories.
#7. Employ more than one attorney, if possible. The competition can generate better results, especially in litigation.
#8. Promptly obtain and provide information that your attorney needs to efficiently handle your workers comp case.
#9. Negotiate agreements and settlements whenever possible. Limit attorney negotiating to pretrial conferences, arbitration, and trial.
#10. When your attorney negotiates, set limits and authorities. And require a telephone request for additions to the first limits and authorities. Serve any subpoenas for the attorney, if possible.
#11. Ask your lawyer to bill you promptly and on a regular basis. Check the invoices carefully for accuracy—everything should conform to your written agreement and coincide with the information in the claim file records. Make sure that paralegal fees have not been submitted as attorney fees. Pay the invoices promptly to avoid late charges.
#12. Manage fee increases. Make it clear that fee increases should happen only after direct negotiation and agreement.
Any time your attorney is working on your workers compensation insurance case, the clock is running. Think about everything that comes under billable time—telephone calls, research, investigations, depositions, trial prep and the trial itself, just to name some of the activities—and you begin to realize the importance of controlling those hours as much as possible.
Want to Lower Your Workers Compensation Insurance Cost?

To learn more about controlling your workers compensation insurance cost, contact American Insuring Group online or call us at (800) 947-1270 or (610) 775-3848.
As a Trusted Choice independent insurance agency, we have the freedom to shop among many competing workers comp insurance providers, so you'll get the right insurance coverage at the right price. Call or click today to get started!