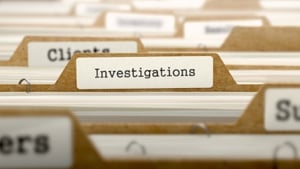 Every workers compensation insurance claim should be investigated because it's imperative to making accurate and legal assessments related to primary liability.
To do that, you need to know a bit about the law and about medicine to create an efficient workers compensation program.
Most business owners lack extensive knowledge of both medicine and the law, so here are 3 valuable tips to help you investigate Workers Compensation (WC) claims.
1 - First Report of Injury
This document is the beginning of any WC insurance claim investigation, and it serves as the basis for your insurance company's investigation making it a critical document to any successful resolution of a WC claim.
The form you use may be issued by your state's industrial commission or could be company-specific. Whichever type of form you're using, the information on it needs to be accurate and complete. This is an instance when you do want to sweat the small stuff.
Before submitting this form, make sure it is completely filled out and that the information is correct. Check that the name of the injured employee is spelled correctly; that you have the correct social security number, date of injury, and wage info; and any potential witnesses are listed.
Make sure information about the injury is complete and accurate including when, where, and how the injury occurred, type of injury, the body part affected, and where the injured employee received medical care and treatment.
You should also know who completed the form and even a little background about that person. It's a balancing act; you need to trust but at the same time verify that all the information is correct.
Often, the space allowed is not enough to provide thorough information, so don't be afraid to write "see attached" if you need more room to describe the accident including alternate explanations of what did or didn't occur.
2 - Recorded Statements from Injured Employee and Witnesses
First, make sure you understand the laws in your state regarding recorded statements and that you follow those guidelines. Then you want to obtain as much detail as possible. You should ask questions about:
The claimant's background information such as date of birth, education, work history, etc.
The claimant's prior medical history including surgical history, car accidents, chemical and substance abuse treatment, mental health, etc.
Potential interveners such as public assistance, veterans' benefits, unemployment compensation and history, etc.
Working environment at the time of the injury such as the claimant's manager or supervisor, work duties, wage history, verbal and written reprimands, etc.
Detailed information about the injury such as a description of injury, immediate injury symptoms, post-injury symptoms, etc.
To help avoid questions regarding the admissibility of the recordings, make sure that the employee reviews and signs a transcribed copy of the statement.
3 – WC Documentation
There are several documents available to you as you delve into a workers' compensation claim investigation including the following:
Medical records and authorizations to discover prior injuries or conditions.
Industrial Commission records – Most states keep WC records on file with whatever state agency is responsible for overseeing the WC act. Although you will probably need to get authorization to obtain these records, they can contain a great deal of information about an employee's prior medical history.
Central Index Bureau Records (CIB) or ISO report - Although these reports may not be admissible, they can provide information about prior insurance-related claims made by the injured employee that can lead to other information that is admissible
A thorough Workers Compensation claim investigation takes time and effort but can save you thousands of dollars and reduce your insurance costs. Follow these 3 tips to make the process go more smoothly and lead to quicker and more successful Workers Comp claim resolutions.
Save Big on Workers Compensation Insurance!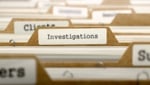 Workers comp insurance can be more affordable than you think!
To learn how you can save big on Workers Compensation Insurance, give the independent experts American Insuring Group a call at (800) 947-1270 or (610) 775-3848 or contact us online.