Recently, I learned of a book called Made to Stick: Why Some Ideas Survive and Others Die. It refers to a phenomenon called "the curse of knowledge," which states that "when we know something, it becomes hard for us to imagine not knowing it.
As a result, we become lousy communicators."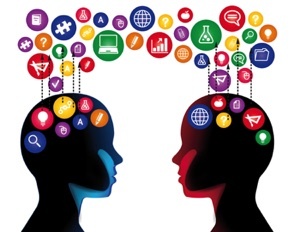 This "curse" often affects individuals who work with the workers' compensation insurance claim process, which can be quite complicated – especially to an injured worker who has never filed a claim.
Here are 5 Common Questions an Injured Worker May Have When Filing a Workers Comp Claim
How and when will I get paid, and how much




will I get paid?
If the case is determined to be compensable (which usually takes a week or two to a month or so), the injured employee will receive a check (which is typically about 66-80% of their net pay) either by mail or direct deposit every week or two. A payment from Workers Comp is not taxable income, so the employee will not receive a W2 for this payment.
What physician can I go to?
This can vary by jurisdiction, but generally after a certain period of time, the injured employee can go to his or her primary care physician, and usually, the first appointment will be paid for by the insurance company handling the claim. Whether or not they can continue with their primary care physician will be determined by two things: 1) if the adjuster authorizes it and 2) if the doctor accepts workers compensation patients.
Why isn't my adjuster more attentive?
Just because the adjuster doesn't return a call immediately, it doesn't mean that the injured worker isn't important to them. Most adjusters handle hundreds of workers compensation cases at the same time – all at different stages in the process and all of varying complexity. Advise your employee to try to be patient and give the adjuster a day or two to return the call; however, if they've left several messages and a few days go by, suggest that they call and ask for a supervisor. Every adjuster is obligated to return calls from the cases they are handling and can incur penalties or fines if they fail to return calls within a reasonable amount of time.
Can a light duty job pay less than my regular job?
Yes, it can, but the insurance carrier will take the reduced wages the injured employee earns and issue a supplemental check for the difference. That amount can vary depending on the jurisdiction the claim is made in.
Should I contact an attorney?
Only the injured employee can answer this question. They can speak with a lawyer without filing a lawsuit against their employer, and if talking with a legal professional helps put them at ease, then they should do so.
Don't Assume - Think Before You Communicate About Workers Compensation Claims
Don't fall prey to "the curse of knowledge." Remember that this may be the first and only time an employee files a workers compensation insurance claim, and they may have questions. Do your best to answer their questions, and when in doubt, reach out to his or her adjuster for clarification.
Are You Paying Too Much for PA Workers Compensation Insurance? We Can Help!
To learn more about saving on workers compensation insurance, contact American Insuring Group online or call at (800) 947-1270 or (610) 775-3848. Our independent agents will compare policies from competing insurers to find the best insurance at the best price. Call or click today to start saving.