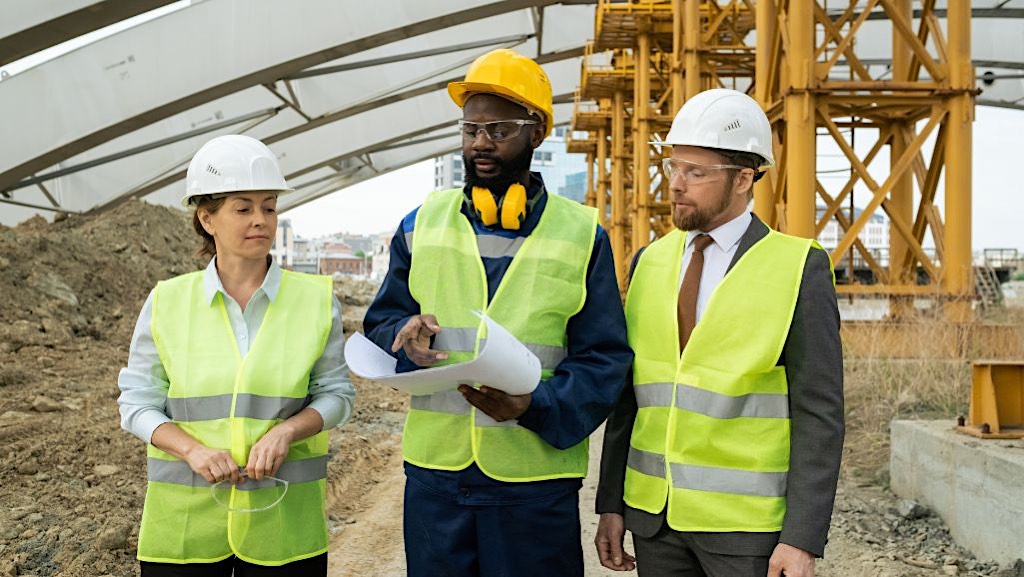 The right Contractor Insurance can help protect you, your employees, and your business. One serious workplace injury, lawsuit, or cyber-attack can put you out of business if you don't have proper insurance.
But how do you know what is the "proper" insurance for your needs? Understand common Contractor Insurance myths and work with one of the experienced independent insurance agents at American Insuring Group, who can walk you through the process and answer all your insurance questions.
7 Common Contractor Insurance Myths
Myth 1: A General Liability policy or umbrella policy will cover me.
FACT: General Liability protects your business premises from hazards, such as someone falling and injuring themselves in your office; however, it doesn't cover an employee who is injured on the job.
And Commercial Umbrella Insurance does not provide primary liability coverage. It offers additional coverage on liability claims on your existing insurance policies if a claim exceeds your policy's limit.
Myth 2: It's just me and another guy who helps out a couple of hours a week, so I do not need to carry Workers' Compensation Insurance.
FACT: The PA Department of Labor & Industry states, "Workers' compensation coverage is mandatory for most employers under Pennsylvania law. Employers who do not have workers' compensation coverage may be subject to lawsuits by employees and to criminal prosecution by the commonwealth." This includes both full and part-time employees, even if they are family members. There are very few exceptions.
Truthfully, even if you have no employees, Workers' Compensation Insurance is a good investment. How long do you think you and your family could survive without your income if you're injured on the job? Workers' Compensation pays for medical expenses and part of your lost wages if you are injured on the job.
Myth 3: I don't need commercial auto insurance.
FACT: This is true if neither you nor your employees ever use a vehicle for business. However, your personal auto insurance will probably not cover injuries or damage if a vehicle (owned by the company, you, or someone else) is used for business purposes.
Myth 4: Only large construction companies get sued.
FACT: One poll found that 43% of small-business owners have been threatened with or involved in a civil lawsuit, and the cost of litigation ranges from $3,000 to $150,000, according to SCORE. "The financial hits of litigation can be far more damaging to small businesses than to large ones, which often staff in-house legal counsel and devote a portion of their budget to legal defense," SCORE advises. Could your business survive a $100,000 lawsuit if you needed to pay it out of pocket? The right Contractor Insurance helps pay for legal costs and judgments against your business.
Myth 5: As a small construction company, I'm safe from cyber-attacks.
FACT: Forbes reports that 43% of cyber-attacks target small businesses. "If you're still in denial about the chances of your small business becoming a victim, 61% of all SMBs [small to medium-sized businesses] have reported at least one cyber-attack during the previous year," Forbes states. "Despite the staggering numbers, 91% of small businesses haven't purchased cyber liability insurance. This truly reflects how unaware and unprepared small business owners are to deal with security breaches."
Myth 6: Contractor Insurance is too expensive.
FACT: The right insurance policy is affordable, protects your business, and provides peace of mind. Without insurance, one significant accident or lawsuit could put your construction company out of business, which makes insurance a smart investment.
Myth 7: I'm better off buying Contractor Insurance directly with an insurance company rather than an independent agent.
FACT: You will pay the same insurance premiums whether you buy directly from the insurance company or through an independent agent. The difference is that an independent agent will check the cost of your insurance premiums with several companies to ensure you get the best deal. Furthermore, agents specializing in Contractor Insurance can answer your questions, help ensure you have the proper coverage, and be there for you if you have any issues.
How to Find an Independent Agent Who Specializes in Contractor Insurance
The independent insurance agents at American Insuring Group specialize in Contractor Insurance. We can ensure you have the right insurance to protect your business at the lowest cost. We compare rates among competing insurance companies to save you money!
Call us today at (800) 947-1270 or (610) 775-3848, or connect with us online.