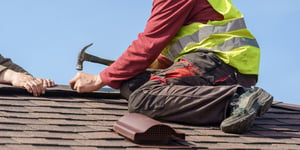 Want to know how to lower your Contractor Insurance costs? It's simple: reduce the number of claims. You already know the construction industry is filled with its share of potential hazards, and this is particularly true for roofers.
Roofing work was rated the fourth most dangerous job - behind logging workers, fishing workers, and pilots – in 2019. The roofing profession has a 48.6 fatality rate – the number of deaths per 100,000 full-time workers calculated by the Bureau of Labor Statistics, with more than 100 fatalities per year (most a result of a fall).
Here are seven tips to ensure the safety of your roofers and reduce insurance costs:
Plan, Provide, and Train
OSHA recommends that employers plan, provide, and train to help ensure the safety of employees. Plan ahead to get the job done safely. Provide appropriate equipment so that employees can work safely. Train workers to recognize hazards and the proper use of equipment, ladders, scaffolds, and fall protection systems.
Consider Weather Conditions
Moisture, ice, and wet leaves can make a roof extremely slippery, and a strong gust of wind can cause a worker to lose his or her balance. Avoid working on roofs in bad weather, especially on surfaces such as slate, tile, metal, and some single-ply membranes, which can be particularly slippery when wet.
Use Ladders Properly
Ladders are an essential tool for any roofer. Ladders should be inspected for visible defects regularly and after any occurrence that could have caused damage. Ladders should only be used on stable and level surfaces. If that isn't possible, secure the ladder to keep it from moving. Areas at the top and bottom of the ladder should be kept clear.
Roofers should be trained to maintain three points of contact (two hands and a foot or two feet and a hand) at all times when going up or down a ladder. Workers should also not carry anything that could cause them to lose their balance.
Check to make sure that ladders are fully open before using them. If using non-self-supporting ladders, such as extension ladders, OSHA recommends setting the ladder "at an angle so the horizontal distance between the top support and the foot of the ladder is approximately one-quarter the working length of the ladder (a 1:4 ratio)."
Provide Fall Protection
It comes as no surprise that falls are the leading cause of work-related injuries and fatalities among roofers. Employees should attend regular training on fall safety.
OSHA requires that employees who are exposed to a fall of six feet or more to a lower level be provided with fall protection. Fall protection can come in many forms, including personal fall arrest systems (PFAS), fall restraint systems, guide-rail systems, warning line systems, safety net systems, safety monitoring systems, and covers.
Provide Safe Scaffolding
Ensure that any scaffolds used are designed and constructed by a qualified person. Employees are most likely to fall when climbing on or off a scaffold, so it's important to provide safe access. It's also important that scaffolds are fully planked or decked between the front uprights and guardrail supports.
Consider Electrical Safety
The biggest electrocution risk for roofers is contact with overhead powerlines, but contact with electrical conduit buried in old roofing can also cause electrocution. Workers should be protected from electrocution by de-energizing the circuits, grounding, or guarding it with insulation.
Train Employees on Hazardous Materials
Employees must be trained on how to read and understand safety data sheets, container labeling, and other forms of warning and how to protect themselves from hazards, such as asbestos, lead, silica, and hazardous chemicals.
Compare Insurance - Here's How We Can Help You Save!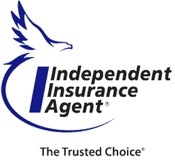 Another way to save on Contractor Insurance is to work with an independent agent – like those at American Insuring Group – who will compare the cost and quality of insurance coverage among several different competing insurance companies.
If you want to be confident that you're getting the best price and coverage on Contractor Insurance, give us a call at (800) 947-1270 or (610) 775-3848 or connect with us online!