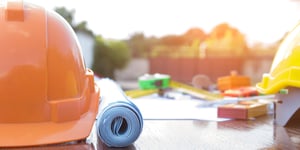 Contractors need to carry certain types of Contractors Insurance to protect themselves, their business, and their employees, and many contracts require specific insurance coverages.
But that doesn't mean you have to pay higher premiums than necessary. There are ways to lower your premium costs without affecting your coverage. Here are eight tips to help you lower your insurance premiums.
Increase Deductibles
If you have financial reserves that would allow you to assume some additional risk, you can increase your deductibles to reduce your premiums. If the difference in the premium is enough to cover the deductibles on one or two claims, it probably makes sense to make the change - IF you have money available to pay the higher deductible in the event of a claim.
Review Your Policy
Over time, things change in your business. You may need to hire an additional employee or let one go. You may purchase a new vehicle or sell an older piece of equipment. Your current insurance should reflect your current circumstances.
Let your insurance know about these changes and review your policy at least once a year to make sure that you have proper coverage AND that you are not paying more than you need to.
Bundle
You probably need more than one type of insurance. For example, Commercial Liability Insurance helps protect you if a third-party sues you (and is a requirement in most contracts); however, Workers' Compensation protects your employees and your business if an employee is injured on the job (and is required by law). Many insurance carriers will offer a discount if you purchase or combine more than one policy with them.
Lower Your Commercial Auto Insurance
Employees with good driving records who drive your vehicles will help lower your costs. On the other hand, employees with bad driving records will increase your premiums. Before hiring anyone who will be driving any of your commercial vehicles, check their driving record.
Also, consider purchasing less expensive vehicles to lower your Auto Insurance premiums. Sure, a sleek new truck with all the bells and whistles will be fun to drive, but is it worth the additional expense of higher insurance premiums? Maybe it is, but it's important to factor insurance costs into your buying decisions.
Focus on Safety
Safety should be a priority at any construction site. It's just good business sense to keep your employees, customers, vendors, etc. safe. Plus, a safer worksite minimizes the number of employees injured on the job, lowering your Workers' Compensation Insurance. It should also minimize the number of third-party injuries, lowering your Commercial Liability Insurance. Use the safety information, tools, and resources provided by OSHA to help ensure a safer worksite.
Do Good Work
This is another one that makes good business sense but will also help you avoid lawsuits and thereby lower your Contractors Insurance costs.
Pay Attention to the Workers' Compensation Formula
Your Workers' Compensation rates are determined by a formula that looks at several factors. Ensure the information being used in that calculation is accurate and that everything is calculated correctly.
One factor that affects your rate is your employees' classification codes, which are based on the likelihood of that employee being injured on the job. Make sure that the correct classification codes are given to every employee. For example, an office worker who is less likely to be injured on the job should not have the same classification code as your electrician. If they do, you may be paying more than you need.
Another factor is your business's loss history, which is reflected in the experience modifier. A modifier of one is average. A lower number will reflect a better than average loss history, and a higher number will reflect a loss history that is worse than the average. A safer worksite should result in fewer claims, thereby lowering your experience modifier and your WC costs.
Go with an Independent Insurance Agent!
An independent agent – like those at American Insuring Group – will compare insurance rates amng several different competing insurance companies to help you get the lowest rate possible. Give us a call at (800) 947-1270 or (610) 775-3848 or connect with us online to discover how we can help you save more on your Contractors Insurance costs!