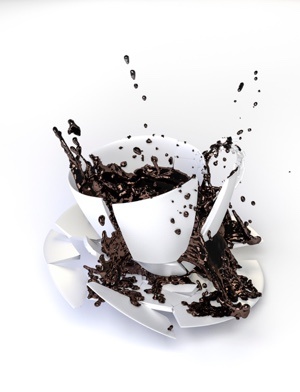 Imagine… One of your servers loses his grip on a hot cup of coffee and it lands on a patron's lap. Or a woman slips on a wet spot in your restroom and breaks her ankle in two places.
As a restaurant owner, you're probably already aware how quickly an accident can happen in your establishment. So it's incumbent upon you to be prepared for the lawsuits and expenses that often accompany these type of mishaps. Without adequate restaurant insurance protection, your business assets could be seized to pay any claims for which you're found liable.
Even when the court does not rule in the patron's favor, your restaurant will still be responsible for court costs and your attorney's fees to defend the case.
Getting the right insurance protection
Without the proper insurance coverage, incidents like these could bankrupt, or at least derail, your small business. Liability insurance safeguards your business from claims from others, including lawsuits. This insurance starts with a General Liability (GL) policy, but there are also plans to meet a restaurant's specific needs. These include:
Liquor Liability

if your business serves alcohol

Excess Liability

to increase the liability limits on your policy

Assault and Battery Liability

if a fight breaks out and there are injuries

Cyber Liability

to address data breaches
Who needs this insurance?
Restaurant liability insurance is appropriate for a variety of hospitality businesses including:
Full-service restaurants
Fast-food restaurants
Bars and taverns
Sports bars
Night clubs
Delis
Pizzerias
Food trucks
Caterers
This list is not comprehensive, but it gives you an idea of the types of establishments that incur the risks associated with serving food and drinks to customers and clients.
What does general liability insurance cover?
Liability policies will usually include the following:
Financial awards

to the plaintiff if you lose your case

Attorney's fees

for defending your business in court

Future medical payments

for an injured party

Settlement costs

if it makes sense to settle out of court
If a patron's injury or illness results in death, your GL policy will cover the medical expenses, funeral expenses, and any court-awarded compensation. Just remember, when your employees are injured or become sick while working for you, they are not covered under your GL but by your Worker's Compensation insurance.
Property damage claims coverage may be included
Keep in mind that your policy may also protect your food service business from liability due to injuries or property damages that happen at other locations. Think about a business that caters an event at which a food warmer malfunctions and the resulting fire causes property damage at the venue. Your policy would handle the costs and any lawsuits.
And don't forget personal and advertising injury claims
When your restaurant uses advertising or any promotional literature, you need to take into consideration that you may be infringing on another restaurant's brands or copyrights. A general liability policy that covers you if you copy the promotional literature of another business would make sense. It protects you from accusations that your advertising slandered or libeled another company or person and caused non-physical damage.
Be Prepared - Contact Us for All Your Restaurant Insurance Needs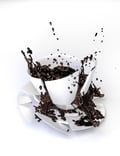 No matter how well prepared you think you are, your food service business is not immune to accidents. A Restaurant General Liability policy is a must to protect you against the unpredictability of mishaps, oversights, and lawsuits.
When shopping for coverage, contact American Insuring Group online or call us at (800) 947-1270 or (610) 775-3848 for help in finding the right policy to fit your restaurant business needs.