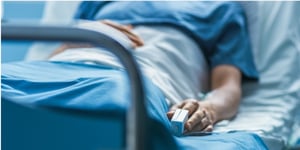 Return-to-work (RTW) programs help employers by helping retain experienced workers, reduce turnover, and control Workers' Compensation Insurance costs. RTW programs help injured employees by promoting physical and mental healing, retaining social connections, providing financial security, and helping them retain skills. RTW programs even help improve productivity and morale among co-workers.
Studies show that injured employees who are out of work for more than six months have less than a 50% chance of returning to work and 80-90% of injured workers would rather get back to work than collect disability.
What is a Return-to-Work Program?
The goal of RTW programs is to get an injured employee working again as quickly as possible while they are still recuperating. That may mean providing the injured employee with temporary, modified, or transitional duties to get them back to work more quickly.
Unless you are a doctor, you probably don't know how long it typically takes an injured employee to heal from an injury – whether it's a simple sprain or a more serious injury. To develop an effective RTW, it is important to have some expectations as to recovery times. The good news is that someone has already figured that out for you.
Evidence-Based Medicine (EBM) Injury Guideline
An EBM injury guideline tool can help reduce uncertainty by providing recovery timeframe estimates, including the average and median amount of time it takes an injury to heal. It is based on the type of work an employee does – sedentary, light, medium, heavy, or very heavy work.
The two most well-known tools are the ODG guidelines from the Work Loss Data Institute (WLDI) and the MDGuidelines from the Reed Group.
The ODG (official disability guidelines) was released in 1995 as an "evidence-based disability duration (return-to-work) guideline," by the WLDI. In 2017, WLDI became part of MCG Health.
MDGuidelines are researched and evaluated by an academic-based research team. According to the Reed Group, "MDGuidelines empower employers, insurers and providers to successfully improve health and financial outcomes." It links several data sources – OSHA, CDC, the National Hospital Discharge Survey, and the worldwide ICD-9 coding system.
An Example
If an employee suffers from a partial rotator cuff tear, and they have a sedentary or light job, it should take a minimum of zero days and a maximum of four days for that person's body to physically heal enough for them to go back to their full duties at work. However, if that same employee has a heavy or very heavy job, it should take a minimum of 21 days and a maximum of 85 days to recover and be ready to go back to their full work duties.
If you utilize an RTW program, that means that even an employee in a heavy or very heavy job with this type of injury should be back to work within four days – not doing their original work duties but doing sedentary or light duty.
What might surprise you is that more than 50% of people aren't back to work within the maximum amount of time (85 days) required for physical healing of a partial rotator cuff tear. Understanding recovery time and instituting an RTW program will lead to benefits for your injured employee, his or her coworkers, and your bottom line.
Want to Save Even More on Workers' Compensation Costs?
Give the experienced independent agents at American Insuring Group a call at (800) 947-1270 or (610) 775-3848 or connect with us online. Our independence means we're free to shop competing providers to get you the best deal. We'll show you how to save on all of your worker's comp insurance needs in Philadelphia, PA and far beyond.