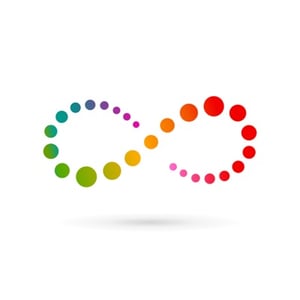 You often hear horror stories about fraudulent workers compensation insurance claims, but fortunately, most employees that make WC claims are honest, hard-working individuals.
Occasionally, you'll run across an employee who seems to be a repeat WC claim offender. Some are legitimate claims, and some are not, but repeated WC claims can be annoying, time-consuming, and costly.


Here are steps you can take to determine if workers are trying to take advantage of the system, and ways to stop them from making repeated false claims or from incurring repeated injuries:
1 - Don't Antagonize - Give Injured Employees the Benefit of the Doubt
Your first step is to remember that both you and the injured employee are human, and as humans, we all have emotions and make errors. Injured employees need to be treated with respect, or you may inadvertently antagonize the employee and make matters worse, or you may be dealing with a worker with a legitimate claim.

For example, an employee who is willing to do whatever it takes to get a job done may do things that increase their risk of injury. An employee may be naturally clumsy, or they may not be aware of the right way to get a job done safely.

If you encounter an employee who has multiple WC claims, you need to investigate it, so you know what steps to take to reduce the number of claims. It's vital that you go into the investigation with an open mind. Start the investigation by giving the injured employee the benefit of the doubt until or unless you find a reason not to.

2 - Investigate the Injury
Investigations are essential with any WC claim but especially with an employee with repeated claims. Gather statements from the employee, supervisor, any witnesses, and the treating physician, so you can understand the extent of the injury and how the injury occurred. If you don't think the treating physician is being honest or is not providing the best information or treatment, it's okay to get a second opinion.

You also need to figure out the actual cause of the accident. A cause may seem obvious but upon a more in-depth inspection may prove to be a secondary cause – or not the cause at all. Review studies conducted on similar injuries; look at all potential factors; consider other factors such as previous injuries and comorbid conditions such as obesity, mental health issues, substance abuse, etc.; consider the validity of testimonies; and with all that information, make a conclusion.

3 - Talk to the Injured Worker
As mentioned earlier, injured workers are human and have emotions. Like everyone, some of those emotions are logical, and some are not. Having an open, non-confrontational conversation with the injured employee can reveal things such as personal challenges at home, psychosocial issues, or problems with a supervisor or with your company.

4 - Take Steps to Avoid Future Claims
Once you understand the reasons for the repeated WC claims – whether they're legitimate or not – you can take steps to avoid future claims. If it turns out they don't know how to perform their job safely, provide additional training and education. If you determine that they are physically unable to do their job effectively, consider transferring them to another job that they can perform safely.
However, if they're trying to take advantage of the system, be respectful, but let them know that you will be watching them and will take appropriate action if abuse of the system is found, up to and including termination.


Protecting Your Bottom Line
Repeated workers' compensation claims affect your bottom line while potentially harming productivity and employee morale.

You know what else affects your bottom line? Paying more than you need to for workers comp insurance!
To get a GREAT deal on your WC insurance, give the independent agents at American Insuring Group a call at (800) 947-1270 or (610) 775-3848 or find us online. As independent agents, we're free to shop and compare rates among competing insurance carriers to make sure that you are getting the best WC insurance at the best possible price!
Call or click today to get started.