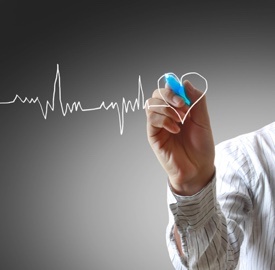 Need something to jolt you awake faster than your morning espresso? Try these government statistics: About 70 percent of people over age 65 will need some type of long-term care during their lifetime, and more than 40 percent will need care in a nursing home at some point.
If you're one of the many Americans who are not overly concerned about long term care insurance because you believe your kindly Uncle Sam will foot the bill, you should continue reading.
What is Long-Term Health Care?
When someone requires help with physical or emotional needs over an extended period, this is long-term care. It involves a variety of services—from bathing and dressing to managing money--designed to meet these needs for a short time (several weeks or months) or a much longer period. These services help people live as independently and safely as possible when they can no longer perform everyday activities on their own.
Who Will Likely Need It?
While no one can predict how much or what type of long-term care insurance a person might require, there are several factors that can increase the chance of needing it:
Age: The risk increases as people get older.
Gender: Because women live longer, they are at a higher risk than men.
Marital status: Single people are more likely than married people to need care.
Lifestyle: Poor diet and lack of exercise can increase a person's risk.
Health and family history: These factors also affect risk.
How to Pay for Long Term Care — the Myths
Family members: Depending on a person's needs, long-term care can be provided at home by unpaid family members and friends. This option is becoming less reliable, however, as the ratio of available help for each aging family member continues to fall. Today there are about seven potential caregivers for one eighty-year-old requiring long-term care. By 2030 that ratio is expected to fall to 4-to-1 and by 2050 it could be as low as 3-to-1.


Medicare: Many people mistakenly assume that Medicare will cover most long-term care costs. And while it does pay for some part-time services for people who are homebound and for short-term skilled nursing care, it does not cover ongoing personal care at home, like help with bathing, dressing, and eating. It may cover the first 100 days in a nursing home, but there will be some hefty co-payments, and nothing will be covered after that.


Medicaid: This Federal and State health insurance program for people with limited income and resources can provide help only if you have less than $2000 in assets.


Medicare supplement policies: These are not designed to meet long-term care needs, but some policies do cover co-payments for nursing home stays that qualify for Medicare coverage.


Reverse mortgages: People who are considering tapping their home's equity through a reverse mortgage in order to pay long-term care should be aware of the high closing costs, fees, and interest rates. This is not a viable solution for most people.
Long-Term Care Insurance—the Real Solution
Depending on the coverage options you select—from in-home help to nursing home care--long-term health care insurance can help you pay for the care you need. The insurance might also provide payment for adult day care, care coordination (helping you to find appropriate care services) and, in some policies, help pay costs associated with modifying your home so you can continue living in it safely.
Contact Us for Assistance with Long Term Care Insurance
Because the insurance can be set up many ways to pay for a wide range of services and support, it can be complicated. We recommend you spend time with one of our specialists to establish a policy based on your preferences, needs, and budget. Give us a call at (800) 947-1270 or (610) 775-3848.