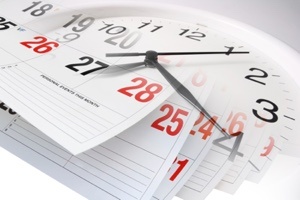 Any good Workers Compensation Insurance (WC) program includes a strategy to ensure quick reporting of injuries and WC claims.
Claims that are reported quickly are easier to evaluate and determine primary liability. The longer you wait, the more difficult that becomes.
Therefore, learning how to shorten the reporting time should be a major goal when it comes to your Workers Comp program.
Here are six tips you can take to help ensure that claims are reported quickly:
1 - Educate Management
Too often, the reason an injury isn't reported promptly is that management and staff are unsure how to report the injury. Make sure that management knows the specific process for reporting injuries including a contact person to make sure the injury is filed quickly. Your WC insurance carrier and third-party administrators should be able to assist you with that information.
2 - Educate New Employees
All new employees should be made aware of your company's WC process including written documentation of your WC insurer and other contact information along with written documentation regarding how work injuries should be reported and the information an injured employee will need to report that injury.
It should also be made clear to all new employees that your company places an emphasis on safety and reporting injuries promptly and that injured employees will not be penalized in any way.
3 - Keep Employees Informed
Good communication is the key to any good WC program, so it's important that you keep your employees informed about your company's WC process both before and after an injury occurs. This might include posters, safety meetings, etc.
You should also issue and post quarterly safety reports. State industrial commissions usually require this; however, you would do well to go beyond the minimum requirements. Those reports should highlight safety improvements within the workplace, so employees understand the critical role they play in keeping their workplace safe.
4 - Create a Company-Wide Culture of Safety
A good WC program focuses on creating a culture of compliance and consistency where the emphasis is on creating a safe workplace and when an injury does occur that it is reported quickly, honestly, and ethically. For workers to buy into this type of culture, it needs to include senior-level leaders. Without the full support of upper management, the culture will break down.
5 - Eliminate Accident-Free Incentives
Accident-Free incentives – where employees receive a cash incentive for a certain number of accident-free days - are well-intentioned and often look like a good idea on the surface. The idea is that employees will be incentivized to work safely to receive the reward.
However, studies have shown that this type of incentive ends up making employees feel as if they can't report their workplace injury. If you want to provide employees with an incentive, a metric that encourages timely reporting of workplace injuries is a better idea.
6 - Make it Easy for Employees to Report Injuries
Technology offers many opportunities for employers to make it easier for employees to report injuries, which means WC claims are reported more quickly. Technology can also allow employees to provide more detail about their accident along with relevant documentation.
Because most employees today have smartphones, a good option is an app. These apps are affordable and easy to implement. Features that are included with most of these apps include the ability to upload the first report of injury to the employer, insurer, and other stakeholders; easy communication between the claims management staff and the injured worker; and payment status and direct deposit of indemnity benefits.
Ready to Save on Great Workers Comp Insurance?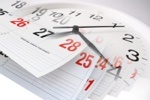 The agents at American Insuring Group can help you set up a Workers Compensation plan that promotes quick reporting of injuries, which can lead to more successful resolution of WC claims. PLUS, we can help you save a bundle on great insurance!
Don't wait - call us at (800) 947-1270 or (610) 775-3848 to learn more, or contact us online.