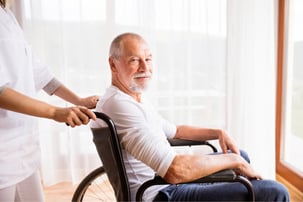 One way to reduce the cost of Workers' Compensation Insurance is by managing medical expenses. One way Pennsylvania employers can manage medical costs is by providing a list of designated health care providers.
The PA Workers' Compensation Act allows employers to establish a list of designated health care providers and states that injured employees "must seek treatment for the work injury or illness with one of the designated providers for 90 days from the date of the first visit." Without this list, injured employees can seek medical treatment from any provider.
Creating a list of good health care providers for your injured employees not only helps you manage health care costs and lower WC insurance; it also helps ensure that your injured employees receive the best care possible. First, however, there are guidelines providers must follow.
The list must be posted in an area where employees will see it.
There must be at least six providers on the list.
Three of the providers must be physicians.
A maximum of four providers can be coordinated care organizations.
The list must include the providers' name, address, telephone number, and area of medical specialty.
Providers must be geographically accessible.
Providers' specialties must be appropriate for anticipated work-related injuries and illness of employees.
If a particular specialty is not on the list and the specialty care is reasonable and necessary for treatment of the work injury, injured employees are permitted to choose their own health care provider.
Employers must state if any of the providers are employed, owned, or controlled by the employer or its WC insurance provider.
Employers must provide a clearly written notice to all newly hired employees regarding their rights and responsibilities, which every employee reads, signs, and returns to the employer.
When an injury occurs, the injured employee should read and sign another acknowledgment of their rights and responsibilities.
Employers can't direct injured employees to any specific provider on the list and must allow employees to switch from one provider to another provider on the list.
In an emergency situation, the injured employee is not required to seek medical treatment from a provider on the list. But once the emergency is over, they must use a provider on the list.
Injured employees are permitted to change physicians after 90 days, but they must give notice of the change to the employer and the insurance carrier within five days of the first treatment.
Additional Tips to Save on Workers' Compensation Costs
WC Insurance covers the cost of medical treatment and lost wages for employees who are injured on the job and helps protect businesses against lawsuits filed by injured workers. In Pennsylvania, Workers' Compensation Insurance is mandatory for almost every employer, whether an employee is full-time or part-time or even family.
However, there are steps - besides creating a designated health care provider list – businesses can take to lower their WC costs. Here are just a few.
Institute a Documented Safety Program

– Several studies have found that every dollar invested in preventing workplace injuries can yield a $2 to $6 return on investment.



Have a Return-to-Work (RTW) Program

– Not only can RTW Programs lower costs related to employee injuries, but they can also help keep injured employees engaged, lower the risk of litigation claims, reduce employee turnover, and increase productivity.


Work with an Experienced Workers' Compensation Insurance Agent –

The agents at American Insuring Group have many years of experience in Workers Comp Insurance

and can help guide you through the process. Plus, as independent agents, we check with several insurance companies to make sure you pay the lowest rate for all of your insurance needs.
→ Start saving on WC and other insurance costs by giving American Insuring Group a call today at (800) 947-1270 or (610) 775-3848, or connect with us online.