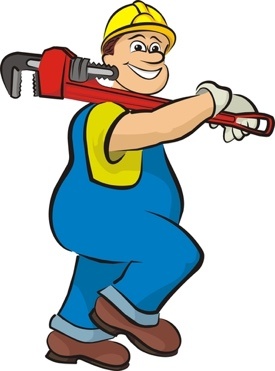 Return-To-Work programs are instrumental in enticing employees out on a workers' compensation claim to come back to work. Many employers struggle to manage and fill the void that is left behind when a worker is out; however, a solid Return-To-Work program will encourage employees to return to work quickly (once they are cleared to do so by a medical professional of-course), thereby contributing to lower workers compensation insurance costs.
It is extremely important that the return-to-work program is well-known and understood throughout the company. It needs to be an indispensable part of the corporate culture understood by owners, managers, and employees. If you want employees to return quickly and efficiently, it needs to be a system that everyone can follow and understand.

Five Essential Elements of a Successful Return-To-Work Program:
#1) Offer employees a transitional position
Present them with a temporary job that will ease them back into the workplace while still making them feel as though they are making a difference. If their job usually requires heavy lifting, consider offering a light-duty job instead. Make sure the job makes sense for both the employee and the company, otherwise you run the risk of further loss.
#2) Make the cost of workers' compensation very clear to all employees
Each employee, regardless of their current position, should understand how expensive workers' compensation claims are and how it affects the organization. Most employees have absolutely no idea that companies pay a large deductible each time an employee goes out on a claim and assume the insurance company is the only one paying. Employees may feel differently if they know it is coming directly from their employer's pocket!
#3) Remain in constant contact with the employee
Never underestimate the power of a "get well" card! There will be many outside sources, such as friends, families, lawyers, etc., trying to tell your employee what to do. Make sure you call to check in with them frequently and keep them posted on any updates or changes within the company. In most states, the company is able to direct medical care for an employee as well, which allows them to check-in with healthcare professionals to ensure that the employee is following protocol and is not being dishonest about their care or their return to work date.
#4) Make necessary arrangements to "speed up" return time, if possible within four days
90% of all workers out on a workers' compensation claim can return back to work within four days. Whether they are returning to a transitional job or their actual position, the quicker they return to the workplace, the less expensive it is for the employer. These four days are considered the waiting period and if you bring an employee back before the waiting period ends, the company's workers' compensation company may not have to pay indemnity or lost wage payments, which in turn saves the company from having to pay the claim deductible.
#5) Keep employees updated on company "happenings" while they are out
Even though an employee is unable to perform their regular duties, they may be able to continue attending trainings and meetings. If they are unable to attend these sessions in person, the company may be able to skype them in, or at the very least can provide them with a PowerPoint deck or notes from the meetings. Keeping them in the loop can encourage them to return quicker and will allow them to transition back into their position more easily when they do return.


One of the keys to keeping the cost of workers' compensation in check, is to get employees back into their position as quickly as possible. This doesn't happen by accident; it's important for companies to take a proactive approach.
We'll Help You Save on Workers Compensation Insurance
For more information about saving on workers' compensation costs, contact us online or give our experienced agents a call at (800) 947-1270 or (610) 775-3848.