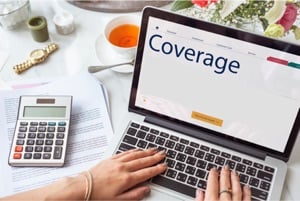 Restaurant kitchens are notorious for having open flames, sharp equipment, fast-paced work environments, tight spaces, and many other safety risks.
If you can make your restaurant a safer place for your employees, you'll create happier and more productive employees and lower your restaurant insurance costs at the same time. It's that simple.

But, as we know, simple doesn't always mean easy!
Here are Five Steps Restaurant Owners Can Take to Improve Safety and Lower Insurance Costs
#1 - Teach Restaurant Safety Procedures
Unfortunately, restaurants often experience high employee turnover so too often new employee training consists of "here's what we serve" and "here's where we keep X, Y, and Z." Just a few minutes of safety training can go a long way to a safer restaurant and fewer injuries, and the more extensive the training, the better results you'll see. New employees should be taught basic food safety practices, common hazards (falls, burns, cuts, etc.) and how to avoid them, and how to safely operate equipment.

#2 - Operate Restaurant Equipment Safely

It's important to follow the manufacturer's instructions when it comes to operating restaurant equipment safely. General guidelines for equipment safety include the following:
Make sure equipment is turned off before plugging it in or starting it

Use safety guards where appropriate
Check for frayed cords and loose parts before use
Plug appliances directly into an outlet
Keep equipment clean between uses
#3 - Practice Fire Prevention
According to the National Fire Protection Association (NFPA), there are approximately 7,410 structure fires in restaurants every year resulting in about three deaths, 110 injuries, and $165 million in property damage. Cooking equipment caused three out of five of those fires. Deep fryers were involved in 21% of those fires and ranges or cooktops were involved in 14% of those fires.

Failure to clean was a factor in 22% of the fires. That's worth repeating… failure to clean was a factor in nearly one-quarter of those fires. Therefore, one of the most effective ways to avoid many fires in a kitchen is to keep your equipment clean. You also want to make sure that kitchen staff stays attentive to cooking dishes. This is where proper safety training comes in.

Employees should know how to put out a grease fire, how to use a fire extinguisher, and how to turn off gas and electrical power in the event of an emergency. An evacuation plan should be posted, and all employees should be familiar with it.

Here are other fire safety guidelines:
• Have multiple fire extinguishers at your restaurant (not just in the kitchen)
• Have exit signs and emergency lights installed
• Install fire suppression systems

#4 - Know the Most Common Injuries in Restaurants
Common injuries in restaurants include burns, cuts and punctures, sprains and strains, and eye injuries. All employees should be trained on how to avoid these injuries and what to do if they occur.

#5 - Provide Safety Equipment
Create a safe working environment with slip-resistant mats, wet floor signs, exhaust fans, thermostats, fire extinguishers, fire and smoke detectors.

Where appropriate provide employees with Personal Protective Equipment (PPE) and require that they are worn. Examples of PPE include dishwashing gloves, cut-resistant gloves, freezer gloves, oven mitts, aprons, anti-slip shoes, and back support belts.

Creating a safe environment in your restaurant isn't just good for your employees, your customers, and your vendors, it's also good for your bottom line!


Here's How to Save Even More on Restaurant Insurance
If you want to learn more about saving money on restaurant insurance, give one of the experienced agents at American Insuring Group a call at (800) 947-1270 or (610) 775-3848 or contact us online.

Not only does American Insuring Group specialize in commercial insurance to ensure that your business is adequately protected, but we also compare pricing with competing insurance companies to make sure you get the best price.