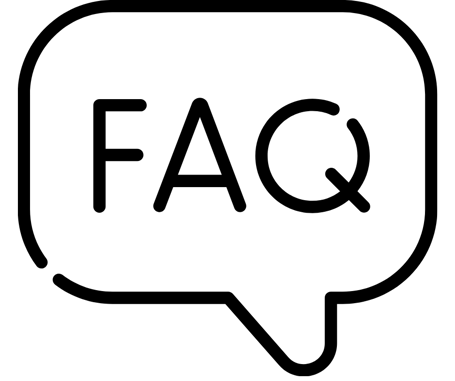 We get a lot of questions about Workers' Compensation Insurance. Here are answers to the most frequently asked questions.

1. Do I need to carry Workers' Compensation (WC or Workers Comp) Insurance? In Pennsylvania, whether you have one employee or one hundred employees, full or part-time employees, or your employees are family, you are probably required to have Workers' Compensation Insurance. There are very few exceptions, and not having it can lead to lawsuits and even criminal prosecution.
2. What does Workers Comp Cover? Workers Comp helps cover health care expenses, ongoing health care expenses, disability payments, death benefits, and permanent injury payments (such as the loss of a body part) when an employee suffers a work-related injury or disease. It also helps protect your business against lawsuits related to the injury.
3. What is not covered by Workers' Compensation? Some things are not covered under WC in Pennsylvania:
Activities not related to work
Illegal use of drugs
Intentional wrong of employee
Intoxication
Reckless indifference
Self-inflicted injury
Violation of law resulting in an injury
4. How are Workers' Compensation rates calculated? Your Workers' Compensation premium is based on the following formula: WC Premium = Classification Code Rate X Experience Modifier X payroll/$100.
5. What are WC Classification Codes? There is a 3-digit classification code for every type of job in Pennsylvania. It is based on the likelihood of that employee being injured on the job, and it helps determine your WC premium. Typically, the more risk of injury, the higher your WC costs.
6. What is an Experience Modifier? Your experience modifier compares the history of your losses to what is typically expected in a class similar to your company. It is based on the following:
Number of Claims
Cost of Claims
Frequency of Claims
Severity of Claims
Closed vs. Open Claims
Claims History of other businesses in your industry
Years in business
Number of employees
State minimums
The lower your experience modifier, the lower your premiums.
7. Where can I purchase WC Insurance? In PA, there are four ways you can purchase WC insurance:
Insurance agent

– As independent agents with experience specifically in WC, the agents at American Insuring Group compare the cost of your WC with several carriers and ensure you pay the lowest price possible for WC and all other insurance.
Insurance Carrier – More than 300 private sector insurance carriers offer WC policies.
Apply for self-insurance status – Larger businesses operating for three or more years and are financially healthy can apply for approval to individually self-insure.
State Workers' Insurance Fund (SWIF) – SWIF is required to provide coverage for all businesses, particularly those having trouble obtaining coverage
8. What is WC fraud? You, an employee, or a health care provider can commit Workers' Compensation fraud, which can increase your WC costs. Examples of WC fraud include the following:
Misclassification of an employee
A faked injury
A medical bill for a service that was not performed
9. What is a Return-to-Work Program? A Return-to-Work (RTW) program is designed to get an injured employee back to work as quickly and safely as possible, even if it's a modified schedule or duties. Studies show that RTWs save employers on medical costs, lost time days, and workers' compensation insurance costs. These programs can even reduce the number of lawsuits, wage replacement costs, and productivity losses.
10. How can I lower my Workers Comp Insurance costs?
Workers' Compensation insurance may be mandatory in PA, but there are many steps your business can take to lower your WC costs:
Institute a documented safety program
Have a Return-to-Work program
Work with an Experienced Workers' Compensation Insurance agent.

The independent agents at American Insuring Group have been helping businesses get the right WC coverage for years. And as independent agents, we compare the cost of that coverage among many companies to ensure you pay the lowest premium for that coverage.

Give American Insuring Group a call today at (800) 947-1270 or (610) 775-3848, or connect with us online and start saving on all your insurance needs!