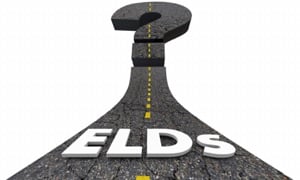 The transition from paper logging to electronic logging devices (ELDs) that was mandated by the Motor Carrier Safety Administration (FMCSA) late last year has been anything but smooth for many drivers.
ELD Problems
While some have reported no significant issues, many drivers have experienced frustrating problems such as service outages, unresponsive in-cab units, software glitches, and dropped Bluetooth connections. As you'll see below, these issues can ultimately affect your truck insurance costs if not properly addressed.
Some ELDs are not tracking location, miles, and hours accurately, and some aren't working at all. And many drivers are finding less-than-responsive customer service representatives to help them fix the problems.
Challenges for Drivers and Inspectors
Unfortunately, it isn't easy to switch to a different device because many are sold with two- or three-year contracts that are expensive to get out of even if a driver is having problems resolving their issues with customer service.
The new mandate is also creating challenges for commercial vehicle inspectors because there are so many different devices and each one operates a little differently. It's nearly impossible for inspectors to be familiar with every device.
The ELD Mandate
Regardless of the problems drivers are experiencing, the mandate isn't going away. As of December 18, 2017, the FMCSA requires commercial motor vehicles involved in Interstate Commerce to use an ELD.
The regulation, which includes very specific guidelines, is intended to enforce the federal hours-of-service rule. This rule states that truckers can't be behind the wheel for more than eleven hours a day within a 14-hour workday, and must be off duty for at least ten consecutive hours.
ELD manufacturers had two years to meet the required technical specifications, but some waited until the deadline to self-certify their units. There are now 330 devices that have been approved by the FMCSA, and all of them are self-certified. The FMCSA is not involved in the certification process.
The Consequences of Not Complying
If a driver is found to be out of ELD compliance – despite all the technical glitches that are occurring - he or she can be put out of service for ten hours. It can also affect a driver's compliance, safety, accountability, and CSA score.
A driver's CSA Score is used by the FMCSA to identify high-risk motor carriers. High CSA scores can result in interventions and fines. Five points are assessed to a driver's CSA score for not having an ELD and another two points are assessed for being placed out of service. Ultimately this may affect your trucking insurance rates.
What Can You Do?
The FMCSA realizes that there are problems with some of the ELDs and is investigating malfunctioning ELDs, which could result in the removal of the device from the FMCSA's list of registered, self-certified devices.
It's essential that you understand your responsibilities if an ELD malfunctions.
The mandate allows you to use paper logs for up to eight days if an ELD is not working correctly. Extensions can be requested, and the FMCSA recently created an email address - eld@dot.gov - dedicated to extension requests, so you no longer have to send the request to one of many different FMCSA division offices.
The FMCSA also updated its ELD FAQs related to questions about malfunctioning ELDs.
We're Here For You – Contact Us Today!
American Insuring Group is committed to helping drivers protect their investment, their business, and their livelihood. One way we can do that is by providing helpful information like this.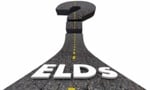 But where we really shine is finding you the right insurance at the best price! That's because our independent insurance agents are free to scour the truck insurance market among competing insurance carriers, something a single-brand insurance agency simply can't do.
So give American Insuring Group a call at (610) 775-3848 or (800) 947-1270 or connect with us online to speak with one of our trucking insurance specialists today!