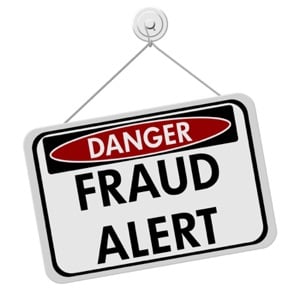 The majority of employees are honest, and the majority of workers compensation insurance claims are legitimate.
Unfortunately, there is a small group of people who commit workers compensation fraud, and they cost companies billions of dollars every year in rising insurance premiums, production delays, and training costs.
---
What is EMPLOYEE Workers Comp Insurance Fraud?
Workers Compensation fraud occurs when a WC claim is filed that is not entirely truthful to get money or extended time off. Fraudulent claims include faking or exaggerating an injury, claiming an injury that occurred off the job, or claiming an old injury that didn't heal.
Workers comp fraud is a serious crime, and one of the fastest growing types of insurance fraud in the U.S. Estimates place the cost of WC fraud to companies at $6 to $7 billion every year.
The good news is that there are steps you can take to minimize WC fraud by both employees and providers.
One of the first steps is to recognize common warning signs.
13 Warning Signs of EMPLOYEE Workers Comp Fraud
Protect your business from WC insurance fraud by recognizing the warning signs of fraudulent claims:
No witnesses
An injured employee refusing treatment
Delayed reporting of injury
Conflicting or inconsistent report of the incident
An employee with a history of making WC claims
An employee with a history of frequently changing addresses, jobs, or physicians
Suspicious medical providers or legal consultants
An injury that occurs just before or after a weekend or holiday
An injury that occurs right before or after job termination, layoff, end of seasonal work, a strike, or the end of a project
An injured employee working a side job
An injured employee doing activities that would not be possible with the claimed injury
An injured employee who is difficult to get in touch with
An injured employee who hires an attorney and tries to get a quick settlement
Never accuse an employee of fraud. If you see two or more of these warning signs, notify your insurance company immediately, but remember these are just potential signs that there could be an issue. It doesn't mean that every workplace injury that occurs with no witnesses is fraudulent or that every injured employee who is hard to get in touch with is lying. They are just indicators that there may be a problem.
How to Minimize Employee WC Fraud
Follow a screening process for all new employees by conducting thorough background checks of all applicants, contacting references, and watching for red flags such as a spotty work record or a criminal record
Create clear WC policies and establish a zero-tolerance policy on WC fraud
Clearly communicate these policies with new hires and provide WC fraud training
Create a culture of safety to reduce opportunities for fraudulent claims
Install video surveillance
Consider establishing ways that employees can report suspicious or fraudulent claims anonymously
If you suspect fraud, notify your insurance carrier immediately and provide supporting documentation.
---
What is PROVIDER Workers Comp Insurance Fraud?
Unfortunately, it isn't just employees who commit WC fraud; providers of WC benefits such as medical and legal professionals sometimes take advantage of WC programs with unnecessary billing, fake clinics, kickback schemes, and inflated worker injuries or service costs
8 Warning Signs of Provider WC Fraud
Billing for services never received
Billing for equipment never used
Billing for treatment that was never performed
Duplicate billing
Higher than usual bills for services performed
Billing for procedures that don't make sense for the reported injury
Increasing visits
Ongoing medical services that don't improve injury
WC fraud can cause a ripple effect that touches everyone. Fraudulent claims create additional costs for insurance companies, which can turn into higher insurance premiums for employers. Increasing business costs can cause an increase in prices customers pay, a decrease in employee benefits, or even job cuts.
How to Get a Great Deal on Workers Comp Insurance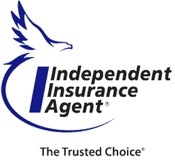 To learn more about preventing and recognizing WC Fraud and ways to save on Workers' Compensation Insurance, contact the WC specialists at American Insuring Group at (800) 947-1270 or (610) 775-3848 or find us online.
Our Trusted Choice independent agents will work hard to analyze and compare plans from competing WC insurance carriers, so you'll get the best price on quality protection.
Call or click today to get started!